The Ultimate Blogging Checklist
Start Optimizing Your Business's Blog!
If you are putting in the time to create content for your audience, you should also make sure that your content is fully optimized. Your blog should be working overtime for your company—24/7, 365 days a year.
To help you with these efforts, we've compiled The Ultimate Blogging Checklist. A comprehensive, easy-to-follow checklist you can leverage to make sure every blog you publish is A+ material. We will make sure that the content you are creating will get the most traction it possibly can right from the get-go.
In This Checklist, You Will Learn:
How to identify blog topics and keywords that will drive the most traffic to your site
Formatting tips to make your blog easy-to-read for visitors and search engines

What to analyze once your blog is published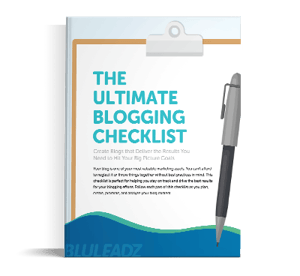 Start Creating Evergreen Content