5 Ways to Use Video in the Marketing and Sales Funnel
Businesses that incorporate video can experience as much as 80% more conversions than businesses that stick with more traditional forms of content. Video isn't the next big thing in sales and marketing—it's already here and it's changing the ways marketing teams and businesses connect with audiences and convert leads into customers.
You don't need a big budget or professional production company to create video content for your business.
In This Guide, You Will Learn How To:
Produce intro videos for prospects at critical stages in your business's sales cycle

Create custom video GIFs for social media and email marketing campaigns

Shoot cost effective videos for marketing campaigns that generate engagement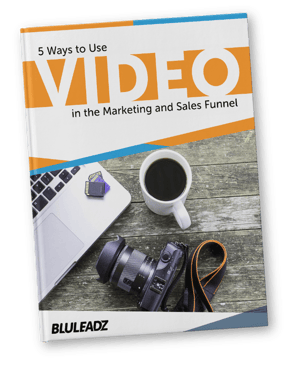 Download Now and Optimize Your Video Marketing Efforts