Your Go-To Checklist for Brand Audits
Your brand plays a big role in your business. It's front and center in every experience your target audience has with your company.
You can't afford to have an inconsistent, misaligned branding strategy. The best place to start with your branding is a comprehensive assessment – look at how your brand is positioned in your market and what gaps might exist in your touchpoints.
How to Complete a Brand Audit Yourself: A Checklist gives you all you need to fully evaluate your brand as it is right now.
With This Checklist, You'll:
Look at your internal branding, including your brand's story and voice.
Assess your external branding elements, like your logo and website.
Improve your understanding of the customer experience and how your brand impacts it.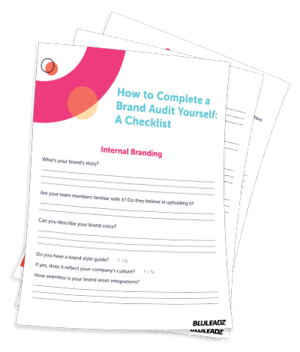 Audit Your Brand Assets Now!