Funnel to Flywheel: Is Your Business Ready to Grow in the Digital World?
The funnel worked really well for a long time.
But in today's crowded digital world, where your job is to build and maintain relationships instead of simply closing deals, the customer is the center of everything.
The flywheel framework is a business necessity now.
But are you ready to evolve?
Sign up today for a free flywheel assessment from our team of inbound experts. During this assessment, we look at every aspect of your business strategy that can increase speed (or cause friction) in your flywheel.
These aspects we're evaluating include:
Core metrics you should be tracking at every flywheel stage
Strategies and processes used in marketing, sales, and service
Opportunities for maximizing force to move customers through your flywheel
Areas where your teams can better align around the inbound approach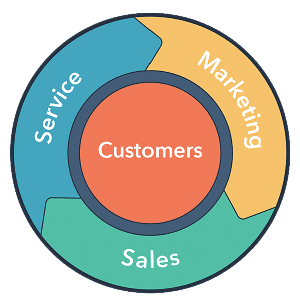 Sign Up For Your Free Flywheel Assessment Now!