Generate & Convert Leads with Video Marketing Strategies
Learn how you can find and convert leads with Video Marketing.
Online audiences love video — there's no denying that. Businesses try, try and try again to incorporate video in their marketing strategies. However, finding success with video marketing poses a challenge for many.
The problem isn't the medium; it's how businesses create and utilize video within their marketing efforts.
In This SlideShare, You'll Learn:
How you can set up achievable video marketing goals
Ways to use video as a lead conversion and nurturing tool
How to create new campaigns and score leads with video marketing automation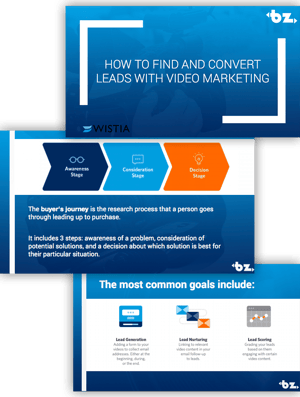 Learn how to take your video marketing to the next level!