Take Your Sales to the next level with an inbound strategy
Do you know how to effectively implement an inbound mindset into your business sales strategy? If constant cold calling and other outbound marketing tactics aren't cutting it, it's time to go inbound.
If you're interested in taking your sales strategy inbound but don't know where to begin, we've got you covered. With the Inbound Sales Playbook, we'll cover all the essentials, from finding the right leads for your business to getting them to sign on the dotted line.
Looking to grow your business with more sales? This playbook will help you:
Identify right-fit prospects that actively recognize their problem

Connect

with leads through valuable content and outreach

Explore your qualified leads' goals and challenges
Advise opportunities on how your services can be tailored to their needs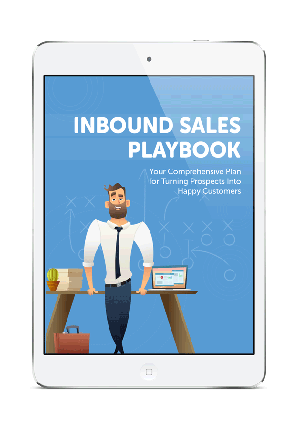 Download Your Playbook and Bring in More Sales: