The Inbound Sales Process: A Complete Roadmap
You can close more deals by mapping out a defined Inbound Sales Process.
Trying to apply traditional selling methods to someone that has followed an INBOUND path won't yield good results. You will not be able to simply throw all your sales qualified leads into one bucket and expect to sell them all the same way. Whether you've tried this and failed miserably or just know that their HAS to be a better way…. you're in luck. Enter: Inbound Sales.

Inbound Sales allows you to focus on your individual buyers and their pain points, needs and goals. By taking this more personalized approach, you can add more value to your sales qualified leads throughout the sales process.
In This Roadmap You Will Learn:
Where to start the inbound sales process
What to do when a sales qualified lead comes through your website
What steps to take after your initial calls with prospects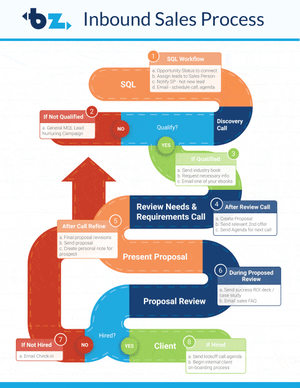 Implement an Inbound Sales Process To Start Closing More Deals!