Introduction To Growth Driven Design
Growth Driven Design is a smarter approach to web design.
Did you know that the average prospect completes 70% of the sales process before even contacting your company? That's why your website is your greatest marketing asset and your best salesperson. That's also why a website redesign shouldn't happen every 2-4 years. It should be a continuous and tested process that you're always fine-tuning in order to generate the most revenue possible.
A new approach to web design has replaced the traditional web design model. It's calledGrowth Driven Design (GDD) and it's producing fast results for businesses.
In This 26-page eBook, You'll Discover:
Why traditional web design leaves your website open to risks & how GDD can fix it.
The shift marketers need to make to generate the most money from their website.
How using GDD will save your company time, money & resources.
The impacts of GDD, including conversion boosts & improved user experience.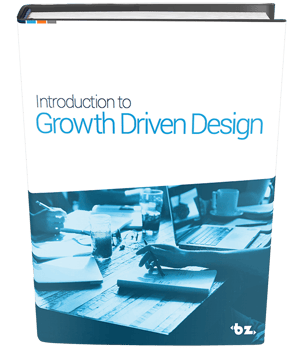 The Smarter Approach to Web Design