Nurture Your Leads Into Happy Customers
Your leads are in your database for a reason – they trust you. They view you as a credible resource for helping them solve a specific problem they have.
Once you begin filling your CRM with awesome new leads, it's time to start nurturing them.
Creating Effective Lead Nurturing Workflows: A Five-Step Guide gives you insight into building your first lead nurturing workflow.
In This Guide, You'll:
Learn the basic components of a lead nurturing campaign.
Dive deep into the five key steps for creating a lead nurturing workflow.
Gain access to an interactive worksheet to help you get started on your first workflow.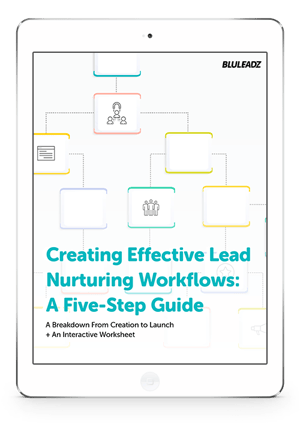 Start Building Stellar Workflows!