LinkedIn 101 Tipsheet
Looking for Leads From Your Company LinkedIn Page?
LinkedIn is more than just Facebook for B2B professionals–it's a self-qualifying pool of users in your target audience that you can, and should, be using to drive leads.
Like other social media platforms, LinkedIn is best utilized when there's a solid marketing strategy behind it. Content quality, type, timing and team buy-in can all play a part in your success with LinkedIn.
To help you make the most of LinkedIn and use it to connect with potential customers, we've created the LinkedIn 101 tipsheet. This tipsheet contains 10 actionable steps you can take to immediately increase your presence on LinkedIn.
In The LinkedIn 101 Tipsheet, You'll Learn:
Basics for branding your company and team LinkedIn pages

How you can use LinkedIn to network with local professionals and groups in your target audience
Best practices for posting unique, valuable content that users want to see on the platform

Ways you can use LinkedIn's paid and multimedia (SlideShare) options to significantly boost click-throughs to your website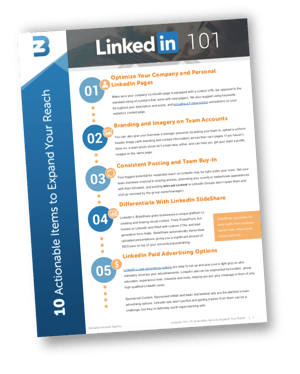 Start Getting Results from LinkedIn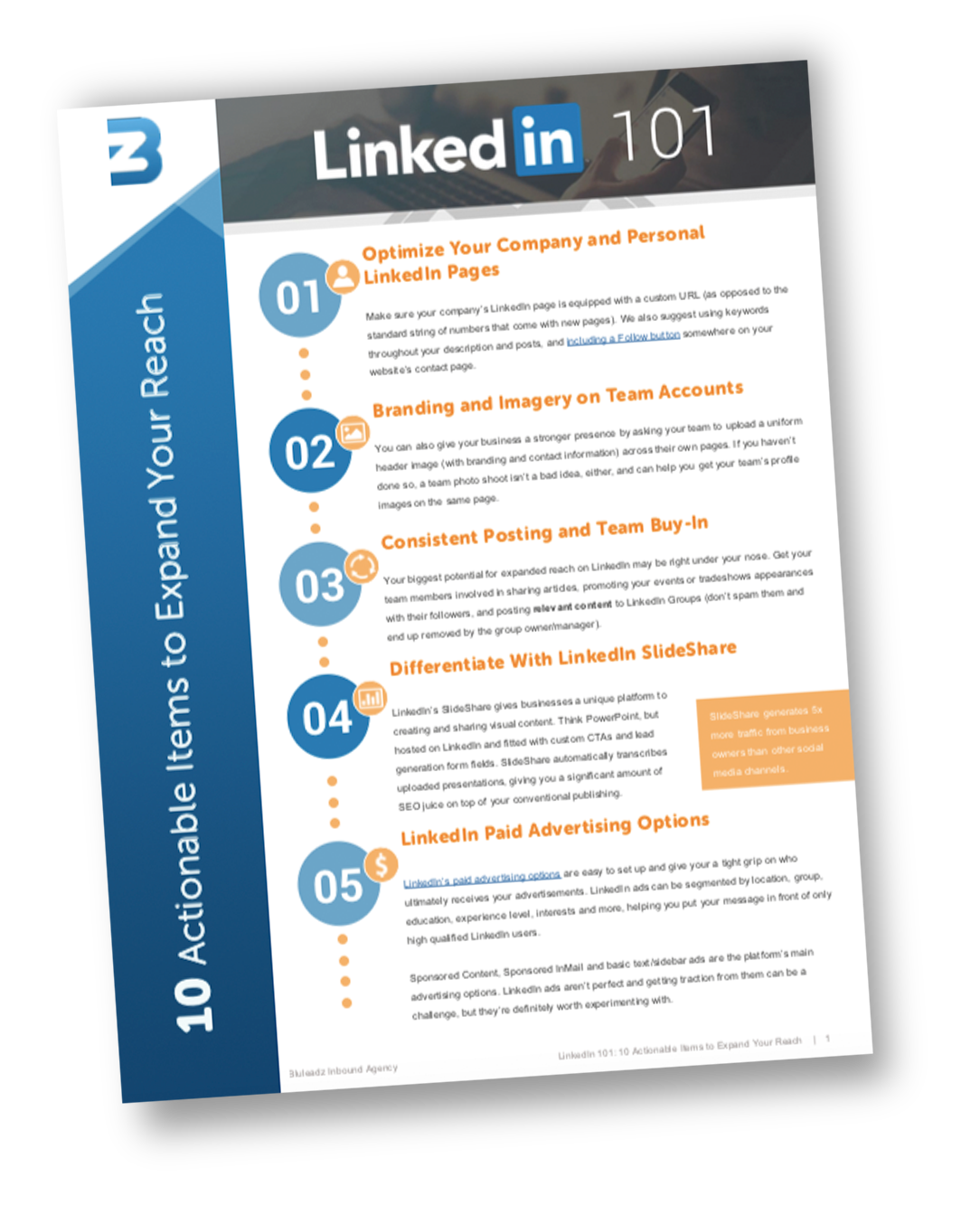 Get More Leads From LinkedIn
Increase your LinkedIn presence with our free tipsheet.