The Marketer's Guide to Using Instagram
Instagram is a tricky platform for businesses and marketers to master. With Instagram photos and videos, it's far too easy to drift from valuable content to self-promotional garbage. You may be asking, How many Instagram hashtags should I use? How many times should I post? What should I post?
In your research you'll probably find a range of answers to these questions. The reality is that Instagram best practices will change slightly between businesses and industries. It all depends on your audience.
This Guide is Designed to Help You:
Set up an Instagram profile and build your company's initial follower base
Identify the best Instagram hashtags and use the right amount of hashtags
Develop diverse and unique forms of content that stands out from the noise

Use Instagram's new Stories feature and work their Timeline algorithm to your advantage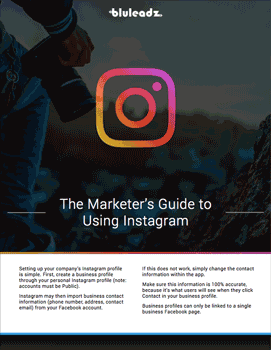 Download the Guide and Find New Followers and Traffic with Instagram!