Your Ultimate List for Interviewing Sales Pros
Hiring a team of top performers in the sales world is challenging. It's hard to tell who is a good fit and how they can directly help drive your revenue.
The interview is perfect for ensuring which of your candidates are the best fit.
The Ultimate List of Sales Interview Questions gives you all you need to ask.
With This List, You'll Learn:
How each type of interview differs and the benefits of each one.
The top 100 questions you should ask when meeting with candidates.
The best 20 questions to ask professional references.
The 7 simple steps to follow for your sales hiring process.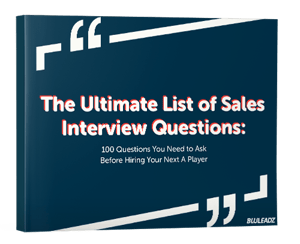 Start Building Your Kickass Sales Team!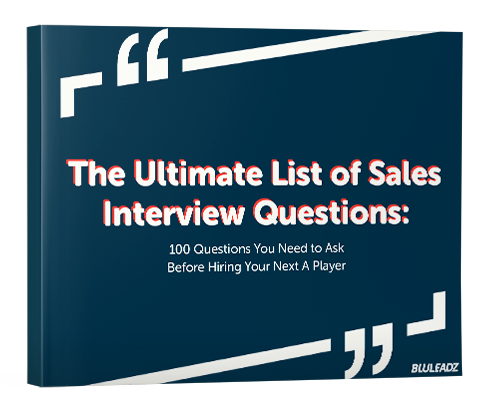 Hire A-Players Who Crush Quotas
Gather the questions that make the biggest impact in the hiring process.